Lots of people have been asking me this morning, "What is a Split Shot Rig?"
It's not a new thing but, it's my thing.
Hag's Tornado F4 in Real Shad
I have used this little setup to put a lot of fish in the boat in some of the toughest conditions. Lots of people look at me like I am crazy but it is versatile and it works year round. I've been using a setup similar to the one I describe below for 25 years. I came across it one afternoon while fishing with minnows. I ran out of bait and put a 4" Ringworm on my hook. It started catching fish and I've been using it since. I feel I have it to near perfection with more purpose and a better worm.
So, what is it? Simply put, I tie a 1/0 Gamakatsu hook on 6-8lb copolymer or mono line. Then I look at my depth finder. If I am fishing a rock, mud or sand bottom that is clean, I'll pinch a 1/16th oz split shot 18 inches above the hook. If I am fishing in submerged weeds I try to put the split shot at the height of the weeds. When it's windy (above 15 mph), I'll bump up the weight to an 1/8th oz.
That seems pretty simple but that's not all. Now you need a worm to put on that hook. Most soft plastics sink when on a hook. There are a few that are buoyant but most of those are very plain. I don't use those. I need maximum fish attracting movement in my bait. That's why I use the Hag's Tornado F4. It's a 4 inch ribbed worm with a hollow rattle chamber. It floats but also sends vibrations through the water when it moves. It's the best finesse worm on the market for what I am looking to do.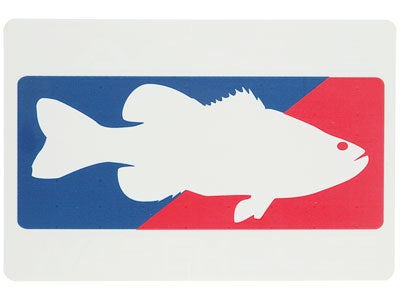 Some of you may be wondering why I change the position of the split shot when fishing submerged weeds. If you have a reasonable growth off the bottom (less than 5ft), you set your weight at that same depth. Then, when the weight falls, it will be on the bottom and the worm will be floating right at the top of the weeds just like the natural baitfish in the habitat. It's been working for years for me and those I have shared this technique with.
All in all, I suppose you could call it a finesse Carolina rig or reverse drop shot or others. But, when you need to catch fish and your confidence is wearing thin, try a Split Shot Rig. You might be surprised!
For further proof, check out the new video "Split Shot Rigging…" on the Videos page or on this page. I had to try six different colors before I found something they would eat but once I tied on the F4 Real Shad, the bite was on. The last time out on the same lake it was a completely different color they wanted so make sure if you are going to buy some Hag's Tornados, you get multiple colors. I get most of mine from
Tackle Warehouse
.